Anping County Yupeng Wire Mesh Co.,Ltd. is a manufacturer and exporter of wire mesh. Sited in Anping, the Wire Mesh Land of China, we are able to supply a variety of wire and wire mesh products for the worldwide customers.
Our featured products fall into two categories: Filter Product series and Conveyor belt wire mesh series. Main Filter products include Pleated Filter Elements, Cylindrical Filter Elements, Disc Filters, Basket Filters, Filter Cloth Packs. Conveyor Belt Wire Mesh products we supply include Flat-Flex Conveyor Belts, Flat-Flex XT Conveyor Belts, C-CureEdge Flat-Flex Belting, Compact Grid Conveyor Belts, Tortilla Cooler Belt, and other Filter Element products.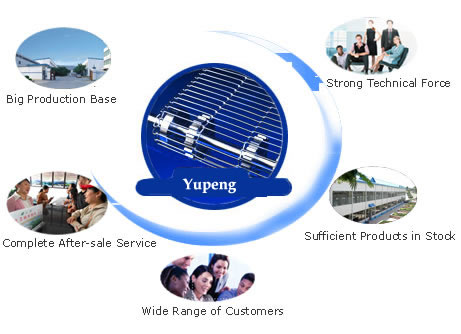 Anping County Yupeng Wire Mesh Co.,Ltd. has established business relationship with the customers from the USA, Japan, Italy and other countries. We would like to provide reliable services and products to customers. Should you find anything interesting, please do not hesitate to contact us for more information about our products and services.